WTA's Fitness Programme
Life long martial artists and qualified personal trainers bring you personalised fitness programmes integrating the values and principles of Wing Tsun Kung Fu.
No flash, hype or social media fitness. We suit everyday people who know they will look, feel, and perform better because of exercise. Its normal to need some guidance getting started. Structure and a supportive environment will help keep on you the path.
 We foster Balance and wellbeing.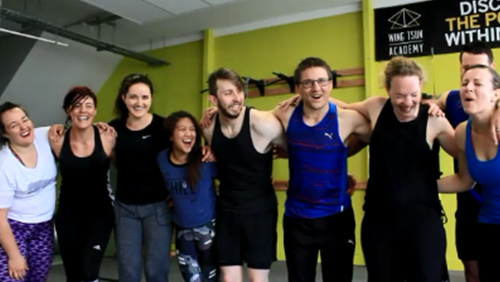 Unique Modular Customizable Fitness Programmes

Our Fitness Programme has 7 classes with 4 different types of class to choose from. Incorporating Personal Training gives even more flexibility and variety of training style and approach.  We create customized Fitness Programmes based on your goals, budget and available time.
Overview of Fitness Classes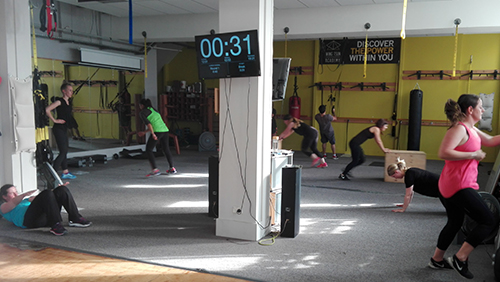 Variable Intensity Interval Training
Days and Times:  Tuesday and Thursday – 6:15 to 7:00pm
This interval training workout is suitable for all fitness levels.
Intervals will be between low to moderate and moderate to high depending on an individual's fitness level.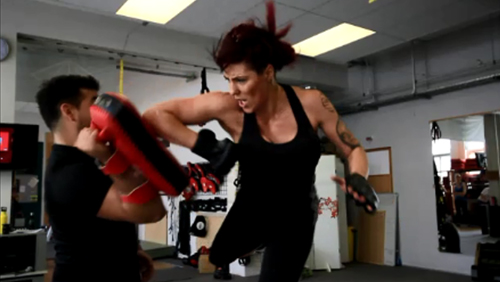 Get Started – Martial Fitness
Days and Times:  Wednesday and Friday – 6:00 to 7:15pm
Martial Fitness is for martial artists who need exercises with more of a focus on marital arts than regular fitness programmes or for people who enjoy martial arts focused exercises as a way of getting fit.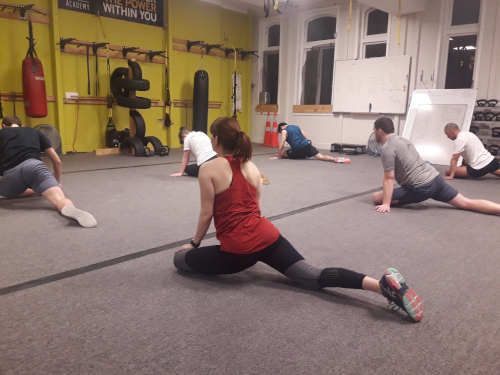 Days and Time: Tuesday and Thursday – 8:20 to 9:00pm
This Flexibility Class focuses on improving flexibility for martial art, general health and athletic performance. Full Body stretch from shoulders to calves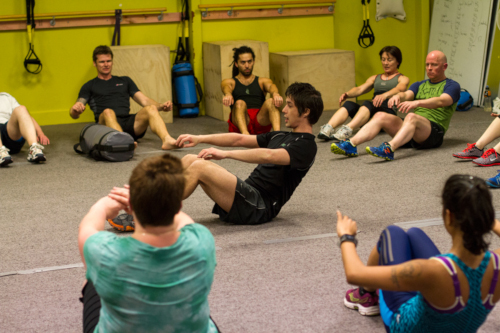 More Core (Core Strength)
Days and Times:  Thursday – 5:30 to 6:00pm
Core workout influenced by Pilates, yoga, TRX, gymnastics, boxing and martial arts.
Private Studio – Just you and your trainer. Clients can pick their own music.
Experienced Trainer – Solid, simple, effective training. Attention to form and safety first then creating programmes with enough variety and fun that you will stick to.

Keep it Simple – Don't believe the hype. Work your heart, lungs and muscles. Stretch. Eat good food. Do it regularly. This is what most people need to experience significant improvement in their health.
Cardio – Core – TRX – Resistance Training – Kettlebells – Flexibility – Martial Arts
Full Blast

– Twice Interval Training
– Twice Martial Fitness
– Twice Flexibility
– Once More Core
– Once Personal Training – Kettlebells
All Rounder

– Once Interval Training
– Once Martial Fitness
– Once Flexibility
– Once More Core
Fighting Fit

– Once Interval Training
– Twice Martial Fitness
– Once Flexibility
Example Weekly Fitness Programmes: (Above, bullets)
Heart Fit
– Twice Interval Training
Lone Wolf

– Once Personal Training (Strength & Cardio)
– Once Personal Training (Boxing)