WTA's Fitness Programme
Life long martial artists and qualified personal trainers bring you personalised fitness programmes integrating the values and principles of Wing Tsun Kung Fu.
No flash, hype or social media fitness. We suit everyday people who know they will look, feel, and perform better because of exercise. Its normal to need some guidance getting started and structure and a supportive environment to keep on you the path.
Unique Modular Customizable Fitness Programmes

Our Fitness Programme has 4 varieties of fitness class, and 7 classes to choose from. Incorporating Personal Training gives even more flexibility and variety of training style and approach.  We create customiized Fitness Programmes, based on your goals, budget and available time.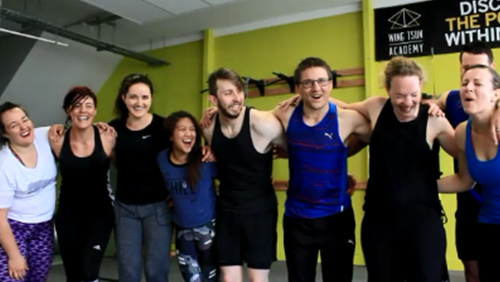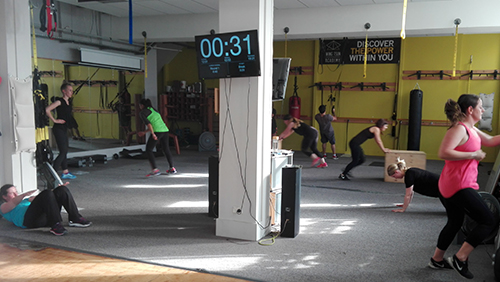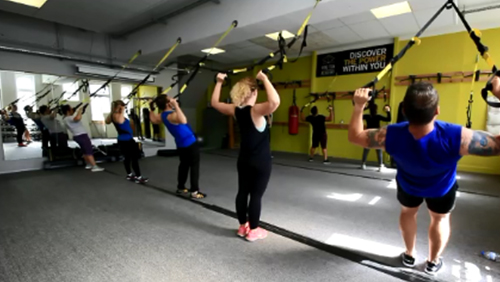 Variable Intensity Interval Training
Days and Times:  Tuesday and Thursday – 6:15 to 7:00pm
This interval training workout is suitable for all fitness levels.
All people with different fitness levels will do the same exercises, but will be on different intensity levels. Based on your fitness level you will choose one of the following options.
LIIT (Low Intensity Interval Training) – Suitable for people new to fitness or recovering from injuries. Work only as fast as you feel comfortable and increase the intensity as you feel comfortable.
MIIT (Moderate Intensity Interval Training) – Suitable for people with a moderate level of fitness. Work between 6 and 8 out of 10 on a perceived effort scale or 70-80% of your HRM for short periods.
HIIT (High Intensity Interval Training) –  Suitable for people with a high level of fitness and experience with Interval Training. Work up 10 out of 10 on a perceived effort scale or 90-95% of your HRM for short periods..
These classes are a safe, effective and motivating way to get a full body workout and help you to improve your practical fitness in the categories of: strength, strength endurance and cardiovascular fitness.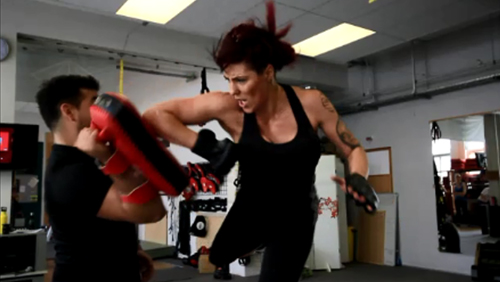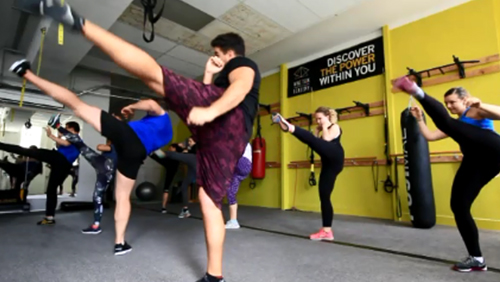 Get Started – Martial Fitness
Days and Times:  Wednesday and Friday – 6:00 to 7:15pm
Martial Fitness is a fitness class designed for martial artists who need exercises with more of a focus on marital arts than regular fitness programmes or for people who enjoy martial arts focused exercises as a way of getting fit.
Including:
agility, flexibility, mobility
balance, coordination, body control, reaction time
Speed, power, explosiveness
Skill specific fitness (power and endurance for striking and footwork, etc)
foundation and intermediate calisthenics movements
martial arts spirit, discipline, breathing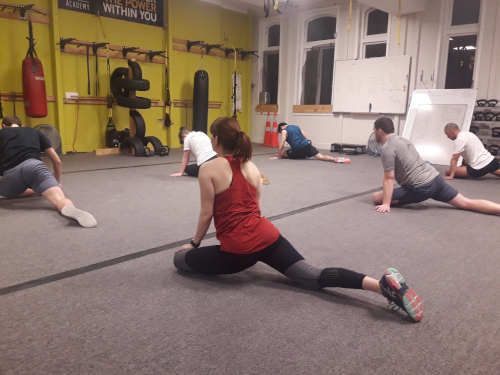 Days and Time: Tuesday and Thursday – 8:20 to 9:00pm
This Flexibility Class focuses on improving flexibility for martial art, general health and athletic performance.The key areas are:
Hip Flexors
Shoulders
Quadriceps
Gluteals
Hamstrings
Abductors and abductors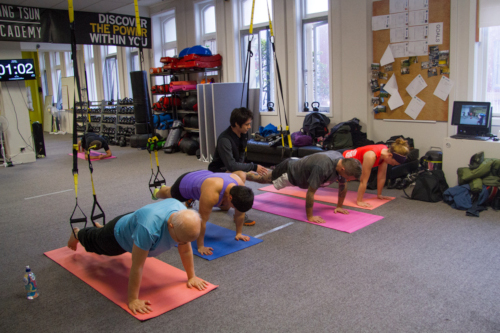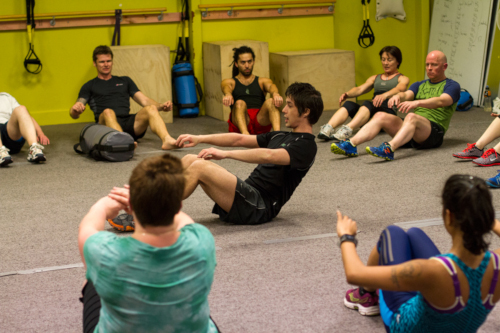 More Core (Core Strength)
Days and Times:  Thursday – 5:30 to 6:00pm
Core workout influenced by Pilates, yoga, gymnastics, boxing and martial arts practice.
Includes both mat work and TRX (suspension trainer)
Focus
Abdominal muscles
Gluteals
Lowerback
Supports
Good Posture
Reducing and managing back pain caused by weakness and poor posture
General Athletic Performance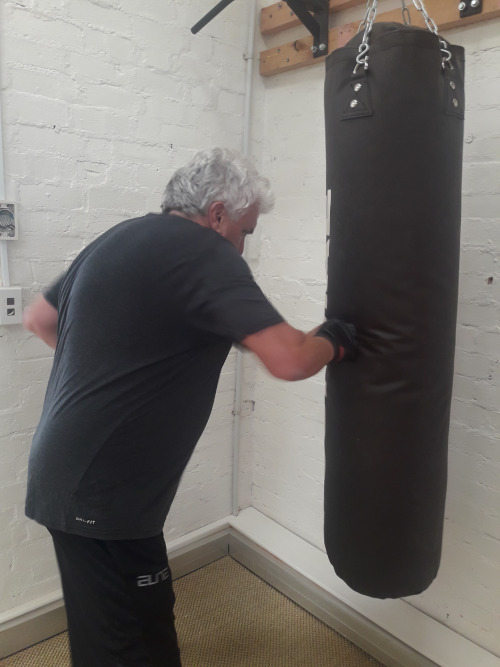 What our current clients enjoy about training with us
Complete privacy
Choose your own music
A time that suits you
Large well equipped private studio
Why Personal Training
You need help with discipline
Lets be honest, the number 1 reason to choose personal training is that you know you need to do it, but you wont do it by yourself. You have too many things to be disciplined about take the stress and guilt away and just show up and get it done and go home.
Learn technique
There are a million instructional videos on youtube. Can you tell the good from the bad? Are you able to convert what they say to yourself?
Specific goals
do the splits, a hand stand push up, a pull up or 10
lose 5 kilos
gain 5 kilos
get ready for an event
Make if personalised and fun
For most people the most important thing for a general exercise programme is that you enjoy it or don't hate it enough that you can stick with it year after year.
Pick exercise and modalities that you enjoy
Hate running – do boxing
Hate burpees – do kettlebells
Modalities offered
Calisthenics – (body wieght)
Kettlebells
TRX
Boxing / Kick boxing / Tae Kwon Do for fitness
Advanced Flexibility
Trainer
Qualified Experienced Personal Trainer – New Zealand Institute of Sport, 7 Years Fitness Industry, 20+ Years Martial Arts
Strong Technique Focus
Attention to detail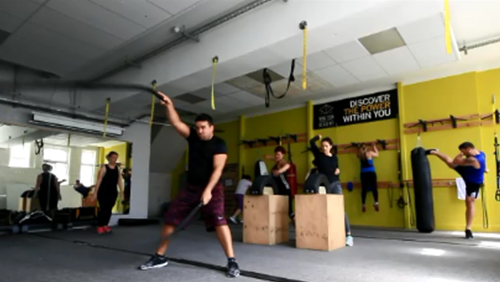 Full Blast

– Twice Interval Training
– Twice Martial Fitness
– Twice Flexibility
– Once More Core
– Once Personal Training – Kettlebells
All Rounder

– Once Interval Training
– Once Martial Fitness
– Once Flexibility
– Once More Core
Fighting Fit

– Once Interval Training
– Twice Martial Fitness
– Once Flexibility
Example Weekly Fitness Programmes: (Above, bullets)
Heart Fit
– Twice Interval Training
Lone Wolf

– Once Personal Training (Strength & Cardio)
– Once Personal Training (Boxing)