Course Details:
Taught several times per year. We will contact interested people before the start of the course for enrollment.
Course Focus:     The course teaches the use of various weapons (starting with rattan/kali sticks) using the principles of Wing Tsun.
Course Content:
Level 1 – includes general introduction, conditioning, fundamental movements and handling
Level 2 – is focused on improved stick motoric, patterns and methods of striking
Level 3 – introduces 2 person drills
Higher levels
Once a student has mastered the safe handling of sticks they may be invited to learn other weapons.
Approach
Students will be first taught how to handle a stick correctly as the basis of learning all other weapons. Once the motoric an principle can be applied to sticks they can be converted to other weapons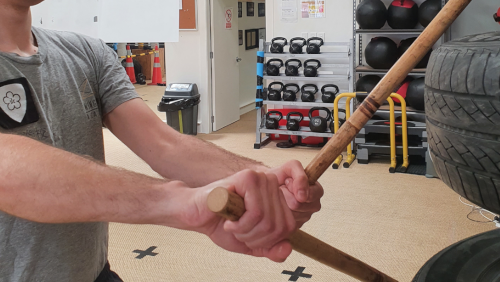 Contemporary Weapons - Registration of Interest