Joining the Wing Tsun Academy. To provide quality instruction we take new students in groups every 2 to 6 weeks.
Your first class will be with other people who are also new to the Wing Tsun Academy.This creates a supportive and encouraging training environment, and you will not have to join a class of experienced people by yourself.
The people in your group will all be of a similar level so the teachers can spend more time on content that is relevant to you.
Wing Tsun Academy's gwoon (martial arts gym) is open Monday to Saturday and offers a variety of classes in addition to Wing Tsun Kung Fu.
Foundation (Beginner) Class Options:
Monday:             6:45 – 7:45pm
Thursday:           7:15 – 8:15pm
Saturday:           1:30 – 2:30pm
Small Group Classes:     by arrangement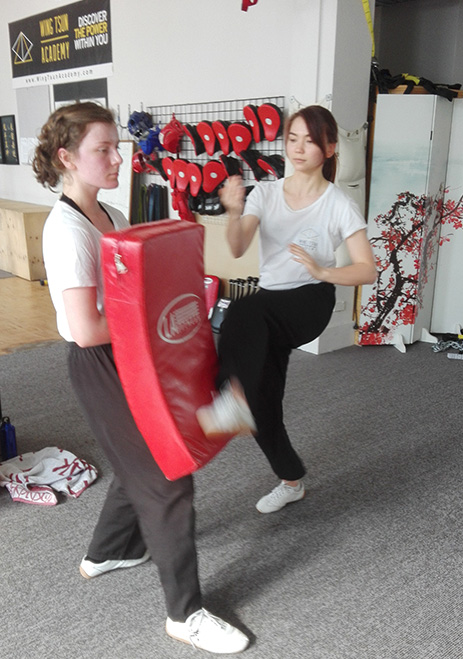 Free Introduction Class
The Wing Tsun Academy holds free Introduction Classes every 2 – 6 weeks. At the Introduction Class we attempt to provide all you with all information you need to make a decision about Wing Tsun joining the Wing Tsun Academy. If you decide to join you would start your training with our Foundation Class.
Classes at the Wing Tsun Academy are private, for members only. We accept new students upon their attendance of the Introduction Class.
Ensure the quality of each lesson
Respect the privacy of our students
Please fill out the form below to receive an invitation to the next Introduction Class