We provide fitness programmes and classes for people looking to benefit from quality physical training based on a foundation of care for the body.
You do not need to be learning Wing Tsun to attend our fitness classes. They are for everyone and also designed for our Wing Tsun students wanting to accelerate their progress, or achieve a higher level of physical conditioning faster.
To meet your individual goals we offer four unique fitness programmes – Full Blast, Fighting Fit, Fit for Life, and Lone Wolf. Plus you may also choose to attend our individual fitness classes – VIIT, More Core, Flexibility, Martial Fitness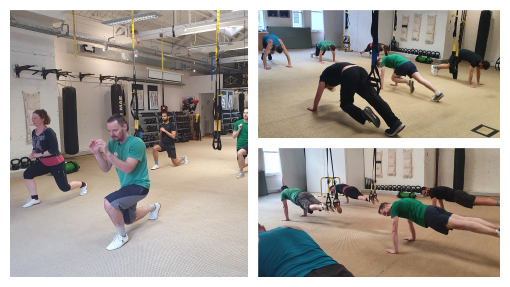 Why
would I choose fitness at the Wing Tsun Academy?
Atmosphere
Our martial arts gym (gwoon) incorporates the atmosphere of a Zen dojo (space for meditation). Developing your body here feels different from working out in a commercial gym and encourages mindful exercise and seeking mind-body connections.
Care
Our fitness classes focus on safe, effective physical conditioning and care for the longevity of your body, rather than wearing it out pursuing short term goals.  A body that is well cared for will reward you with performance.
Design
Our classes are designed by combining the latest in exercise science with traditional martial arts methods and Buddhist values.
Community
The down to earth and positive nature of the students we attract, and the support of our teachers creates an uplifting experience.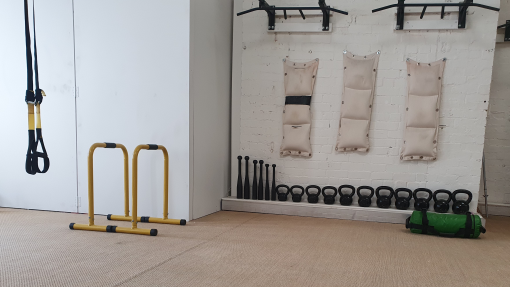 Variable Intensity Interval Training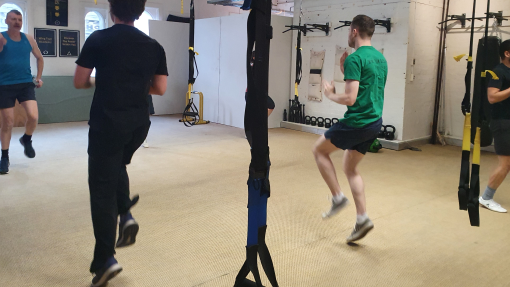 Days and Times:  Tuesday and Thursday – 6:15 to 7:00pm
This class is suitable for all fitness levels. We recommend you choose this class if you are new to fitness or want a enjoyable, full body, work out that balances working muscles and cardio
What to expect:
support, encouragement and careful instruction from an experienced personal trainers
all major muscles groups; upper and lower body
cardiovascular conditioning
variety of easy to use equipment and body weight based exercises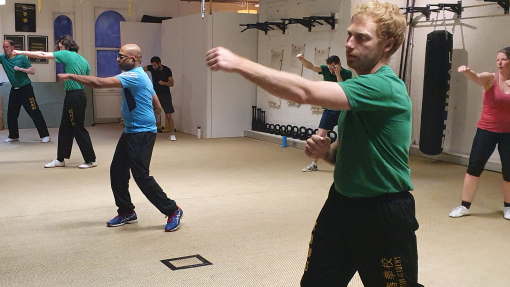 Days and Times:  Wednesday – 6:00 to 7:15pm
Martial Fitness is for martial artists who need exercises with more of a focus on marital arts than typical fitness classes or for people who enjoy martial arts focused exercises as a way of working out.
If you are new to fitness, we recommend participating in VIIT and Flexibility before joining this class.
What to expect:

cardio using martial arts strikes
dynamic and challenging motions
agility
coordination
mobility
flexibility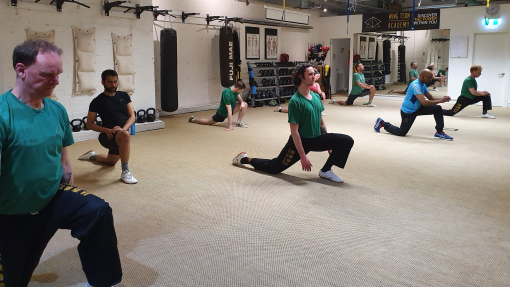 Days and Time: Thursday – 8:20 to 9:00pm
This Flexibility Class focuses on improving flexibility for martial art, general health and athletic performance.
This class was created to fill the need urban people have for a modern, effective, time efficient flexibility class. The most beneficial exercises are selected from a range of disciplines including gymnastics, dance, circus, physiotherapy, weightlifting as well traditional disciplines like yoga, and Kung Fu.
What to expect:

full body flexibility, all major problems areas
instruction on technique
guidance on effective stretching
help with overcoming plateaus
strengthening combined with flexibility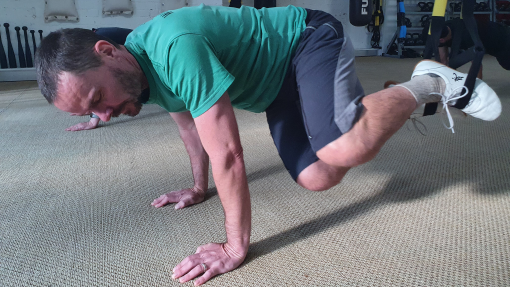 Days and Times:  Thursday – 5:30 to 6:00pm
Comprehensive core workout influenced by Pilates, yoga, TRX, gymnastics, boxing and martial arts.
What to expect:
focus and instruction on optimal form
complete core workout
stability and cross bracing
lower back, glutes
deep abdominal muscles
obliques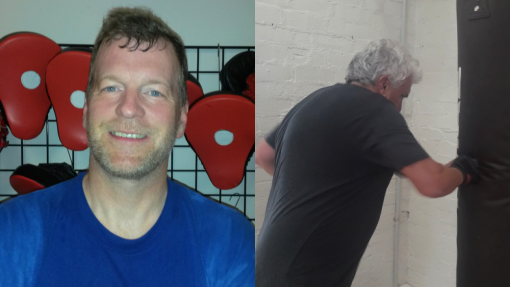 Private Studio – Just you and your trainer. You can choose your own music!
Experienced Trainer – More than 20 years involved in martial arts and 10 years personal training and teaching exercise to classes and groups.

Training tailored specifically to you:

exercises you enjoy
meet your goals faster through a personalised programme
detailed technique instruction
each session focuses on exactly what you need on any given day
you can choose from a range of fitness modalities, from martial art to lifting weights
Cardio – Core – TRX – Resistance Training – Kettlebells – Flexibility – Martial Art
Full Blast
Twice Interval Training
Once Martial Fitness
Twice Flexibility
Once More Core
Once personal training (kettle bells)
Fighting Fit

Once Interval Training
Twice Martial Fitness
Once Flexibility
Fit for Life

Twice Interval Training
Lone Wolf

Once Personal Training (Strength & Cardio)
Once Personal Training (Cardio Boxing)